Pics
Presentation
The mountain between friends, what better way to clear your head ?
Enjoy a moment between girls to relax! Make the plan of emotions, vibrate in front of the splendid landscape which Contamines-Montjoie offers.
Also enjoy an rich animation program: Streching, Qi Gong, naturopathy, yoga, Nordic walkingand dozens of other activities to discover on site.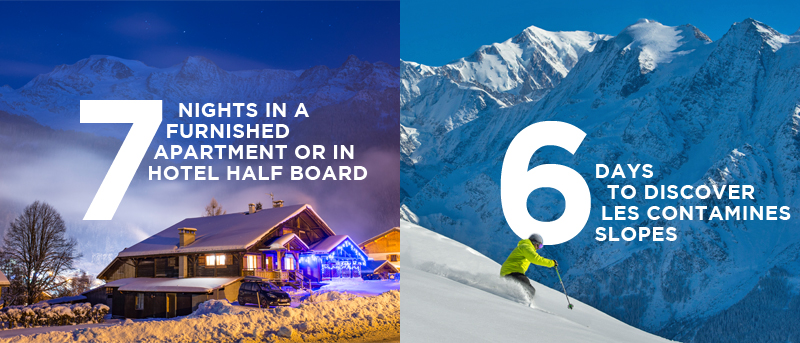 6 days to browse at its pace the ski slopes of Contamines/Hauteluce and 7 nights to enjoy the charms of the village


booking also available by phone on+ 33 (0)4 50 47 05 10 or reservation@lescontamines.com